Neck & Back Pain At Work Therapy in BR1, BR2, BR3, BR4, Beckenham, West Wickham, Bromley and Crystal Palace
Neck & Back Pain At Work
Work Fit!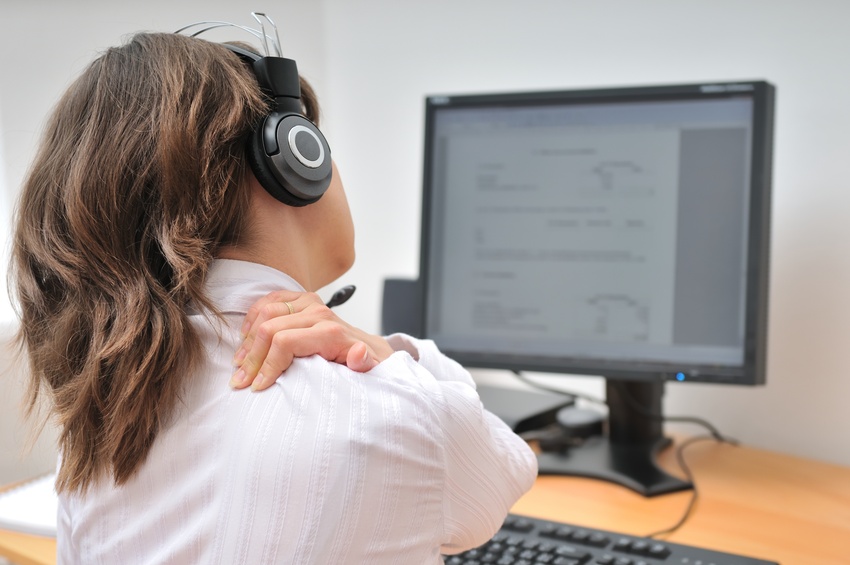 Be free of Neck Pain and Back Pain whilst at work
Back in Balances' approach takes into account a person's whole being, not only the physical symptoms but also the psychology, environment and nutritional habits.
The Back in Balance method allows you to correct new aches and pains and resolves long standing Neck Pain and Back Pain that you may be experiencing at work.
Our Neck and Back Pain services are available throughout Beckenham, West Wickham, Bromley, Hayes, Penge and Crystal Palace.
Neck Pain
Pain in the neck can be due to: injury, a mechanical or muscular problem, a trapped nerve caused by a bulge in one of the discs between the vertebrae or from arthritis of the neck.
It can range from mild discomfort to severe, burning pain.
If the pain is 'acute' – sudden and intense – it's often related to a wry neck (torticollis), facet syndrome or muscular rheumatism.
If the pain has lasted more than three months, it's termed 'chronic' neck pain.
Neck pain is a common condition and is more frequently seen in women than men.
Most people will experience pain in the neck at some point in their life.
What causes neck pain?
Many things can trigger neck pain, these include:
Trauma and injury
Worry and stress
Falling asleep in an awkward position
Prolonged use of a computer keyboard

Upper Or Middle Back Pain
Upper or middle back pain can occur anywhere from the base of your neck to the bottom of your rib cage. This area is known as the thoracic spine.
Lower Back Pain
The main symptom of lower back pain is pain in the lower back that is felt as soreness, tension or stiffness.
The pain will often only affect the lower back, but it may also be felt down the front, side, or back of your leg.
The pain can develop suddenly after lifting something heavy or twisting your back awkwardly, or it can develop gradually as a result of years of poor posture. Occasionally, it may occur for no apparent reason.
Benefits
Relieves pain, stiffness and inflammation in muscles and joints to improve circulation
Muscle relaxation
Calms emotions
Improves circulaton
Recharges the body's immune system
Refreshes the spirit and rebalances our vitality
Relieves stress that you may be having
Book now for a treatment to Resolve your Neck and Back Pain at work by calling:

07443 476 078
To allow you to arrange a swift appointment and answer any questions you may have.
You may also contact us by email
if you're not in a hurry…
Your first appointment
During your first appointment with Back in Balance Clinic we will discuss your symptoms, conduct a thorough assessment and examination. This allows us to offer immediate treatment to resolve your aches and pains.
Prices
1st appointment
£65 (60 mins)
(consultation | assessment | treatment)
Subsequent appointment
£65 (60 mins) £35 (30 mins)
At Back in Balance Clinic we look forward to helping you to be pain free and flexible.